Recent News
May 10, 2018 – Nominations are open for the 2019 57th Edward Mack Jr. Award. Please click here to nominate a speaker you would like ChemTALKs to consider! See previous recipients here.
Nominations will be open until Friday May 18th.
February 26, 2018 – The chemistry graduate students at OSU have nominated and invited Peidong Yang from UC Berkeley to join us in the 56th Annual Edward Mack Jr. Award.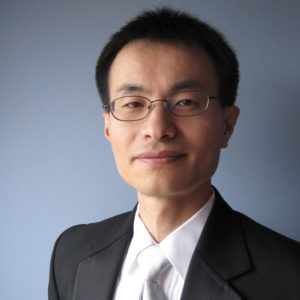 Please mark down the following times in your calendars for his lectures.
General Lecture – Thursday March 29 at 4:00pm in Evans 1008
Technical Lecture – Friday March 30 at 2:00pm in CBEC 130
We invite graduate students and faculty to Chumley's directly after the General Lecture. A Reception is to follow the Technical Lecture.
For more information about Professor Yang and the event, please click here.
September 14, 2017 – Voting for the 56th Annual Edward Mack Jr. Award is open! See information regarding the nominees here. Voting is open until Sept. 20th. Check your OSU email for a unique voting link.
February 20, 2017 – This year the chemistry graduate students at OSU have nominated and invited David W. C. MacMillan from Princeton University to join us in the
Edward Mack Jr. Award Lecture series! He will give two lectures, one general and the other technical, on March 9th and 10th. For more information about Dave, click here.
General Lecture – Thursday March 9 at 4:35pm in CBEC 130
"Why does the world need new chemistry and new catalysts?"
Technical Lecture – Friday March 10 at 11:30 in 1015 MP
"New Photoredox reactions"
A "Meet the Speaker" session will be held before the general lecture at 3:30 pm in CBEC 230 on Thursday.
About Edward Mack, Jr.
Professor Edward Mack, Jr. was a long time faculty member of The Ohio State University's Department of Chemistry. After 14 years as chairman, he resigned in October, 1955, to be devoted full time to teaching and research. Not long thereafter, his friends and former students learned of his death in June, 1956. Professor Mack became a member of the Ohio State faculty in 1919 and immediately began to take a personal interest in graduate students. He was their continued advocate, aiding his students through difficult years by soliciting grants from many companies and businesses. In several cases, he even took funds out of his own pocket for their support. Professor Mack was entirely dedicated to his graduate students, both scientifically and personally. In this spirit, the graduate students are responsible for every aspect of the Mack Award.
Unlike many seminar series, the Mack Award is planned entirely by graduate students and is a lecture series especially for graduate students. Graduate Students participate in the Mack Memorial Award by serving on the Mack Award committee, which is responsible for organizing every aspect of the speaker's trip, including the well-attended Mack Award banquet dinner, which is held the first evening of this two-day event. Those not serving on the Mack committee nominate individuals and vote for the Mack Award recipient and, of course, attend the seminars and banquet.
The Edward Mack, Jr., Memorial Award began in 1963 with Dr. George Hammond as OSU's first Mack lecturer. Since its inception, the Mack Award has been well supported by the OSU community.
The seminars are conducted formally, and all faculty, staff, and students are encouraged to attend. The first lecture is usually a broad topics seminar, one that will be most accessible to all chemistry graduate students. The evening of the first lecture holds the annual Mack Banquet in which participants attend at reduced admission. The second lecture is more technical, with a greater emphasis on the impact of the recipient's current research.