Principal Investigator
Anne Co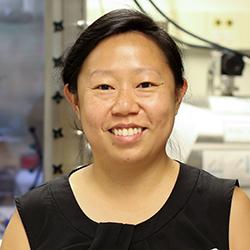 Professor, Department of Chemistry and Biochemistry 
Associate Fellow, Center for Automotive Research 
Associate Editor, ACS Applied Energy Materials 
Office: MP 3033E
Office Phone: (614) 688-8333
Background
Anne Co obtained her B.Sc. in Applied Chemistry and Ph.D. in Chemistry with a specialization in Electrochemistry under Professor Viola Birss from the University of Calgary, Canada. She then joined National Research Council Canada in Ottawa with an NSERC Visiting Fellowship and later served as a Research Associate. In 2008, she continued her postdoctoral studies with Cynthia Friend at Harvard University with a Mary Fieser Fellowship Award. Anne Co's current research interest is in investigating the properties of electrocatalytic materials and processes for energy conversion and storage. She joined the Ohio State Chemistry Department in August of 2010.
Current Lab Members (as of September 2023)
Dr. José L. Lorié López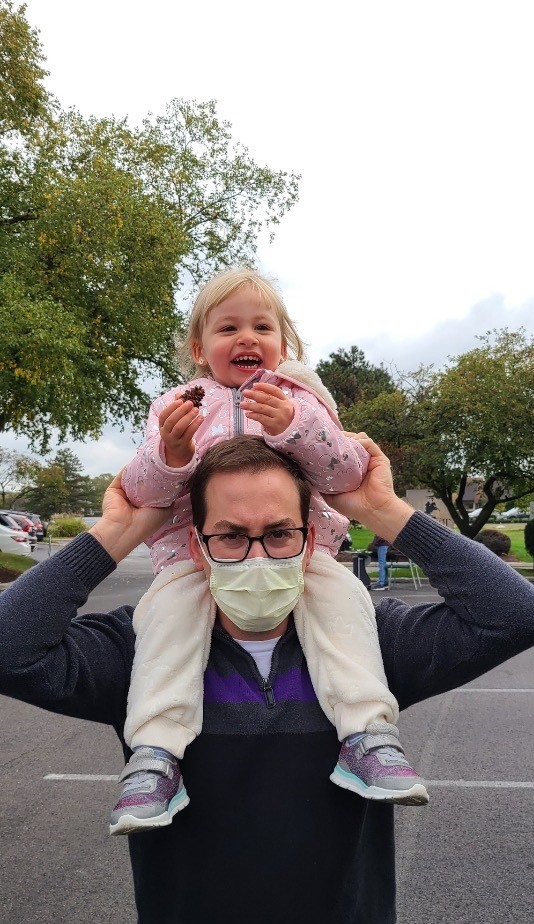 Battery Team
Project: Energy Storage (battery, perovskite) and corrosion
PhD: The Ohio State University 2018
Email: lorielopez.1@osu.edu
Dr. Sung Gu Cho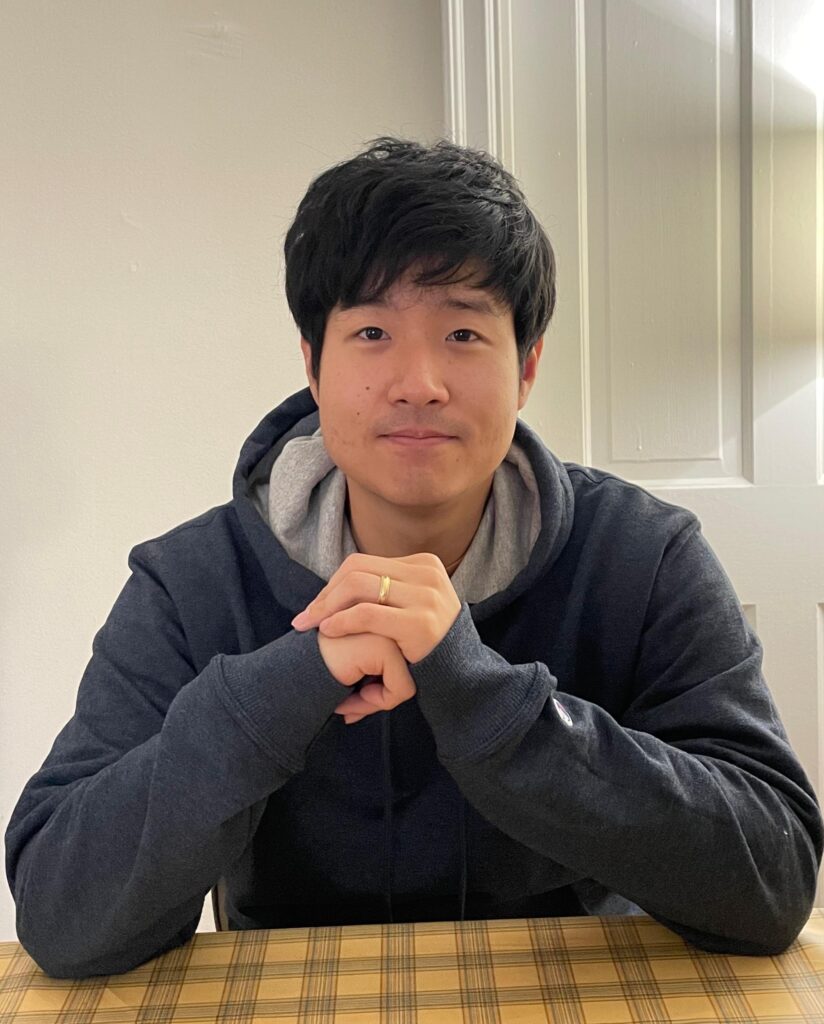 BS at Hanyang University, Seoul, South Korea in 2017
Ph.D The Ohio State University May 2023
Project: Investigate heterogeneous catalysts for CO2 reduction reaction (CO2RR) and its mechanistic pathway.
Email: cho.945@osu.edu
Modeste Tegomoh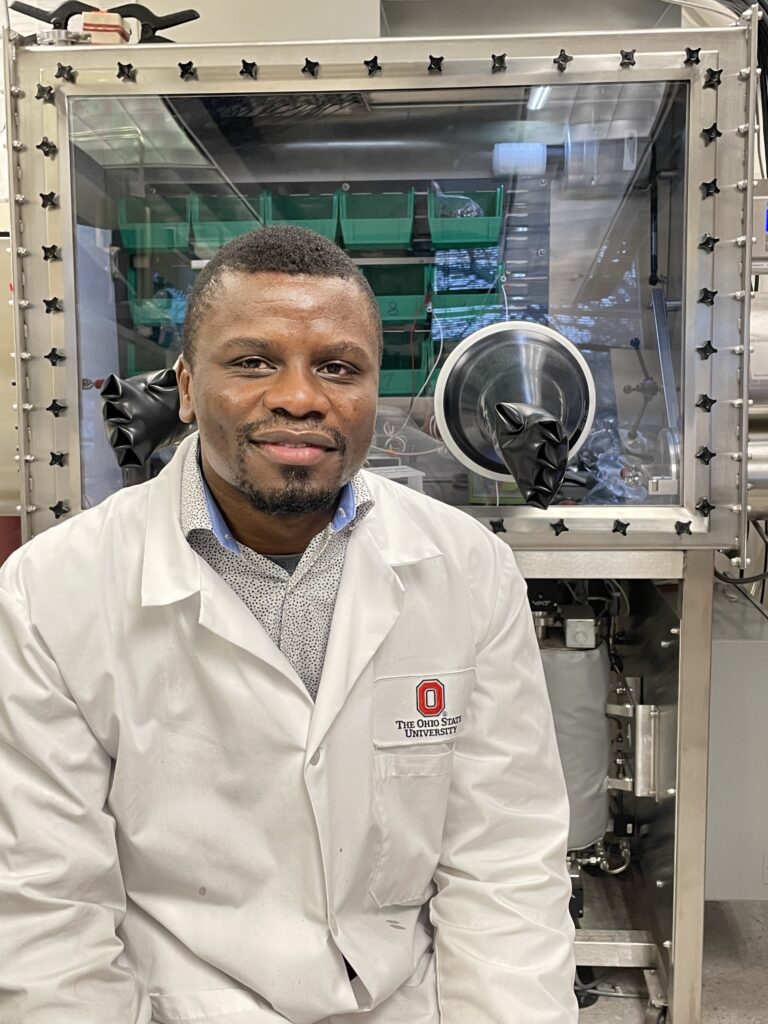 Fifth Year Student
B.Sc. (Chemistry) with a minor in Pharmaceutical Chemistry 2011, University of Buea (UB), Buea, Southwest Region, Cameroon
M.Sc. (Chemistry) 2015, East Tennessee State University (ETSU), Johnson City, TN
Current project motivation: The call to switch the energy source from fossil to renewable to avoid an environmental calamity is clearly outlined in the Paris Climate Agreement, and in other to achieve such stringent international agreement, significant advancement in the field of material engineering and analysis is required. Energy harvesting from the sun and wind have proven very significant, but these sources of energy are not always available 24/7, which means we need some kind of energy storage device to complement these energy production farms. This is where the battery team of our lab comes in.
Current Project: I am currently working on making and characterizing high entropy materials for high-power lithium-ion batteries. Characterization techniques might include XRD, SEM/TEM, electrochemical methods, etc.
One of the other important aspects in our battery team which I am also working on involves the understanding of the lithiation mechanism of the materials I make, or existing materials in other to improve their performance. I use Solid-state nuclear magnetic resonance spectroscopy (ssNMR) for mechanistic studies.
Email: tegomoh.1@osu.edu
Ariel Mendoza
BS in Chemistry from The Ohio State University
ACS Bridge Student
Project: Smart fluids for detecting internal corrosion locations in oil and gas pipelines
Email: mendoza.720@osu.edu
Dave Wood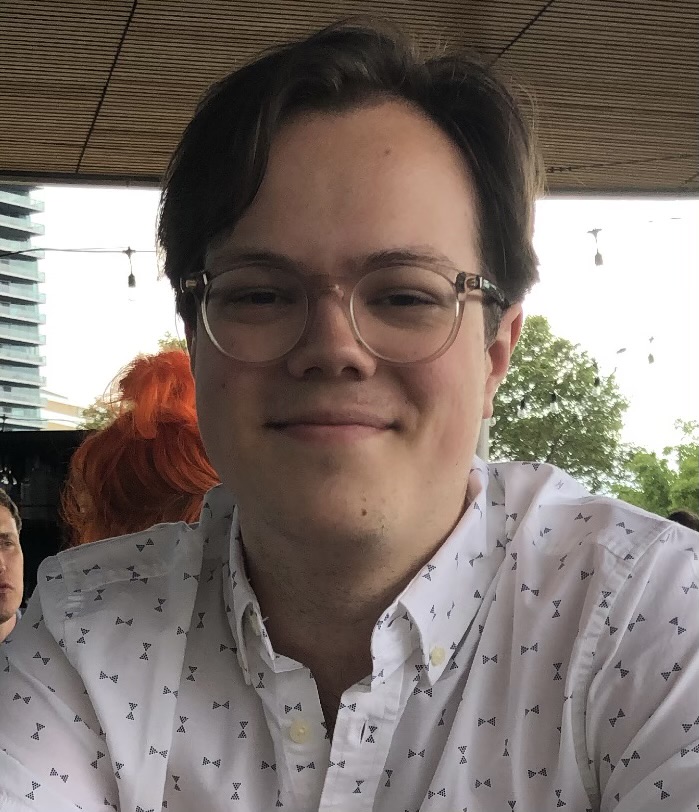 Fourth Year Student
Undergrad: The Ohio State University BS in Chemistry
Project: NDP of sulfide based solid state electrolytes for lithium ion batteries
Email: wood.1153@osu.edu
Jiseon Hwang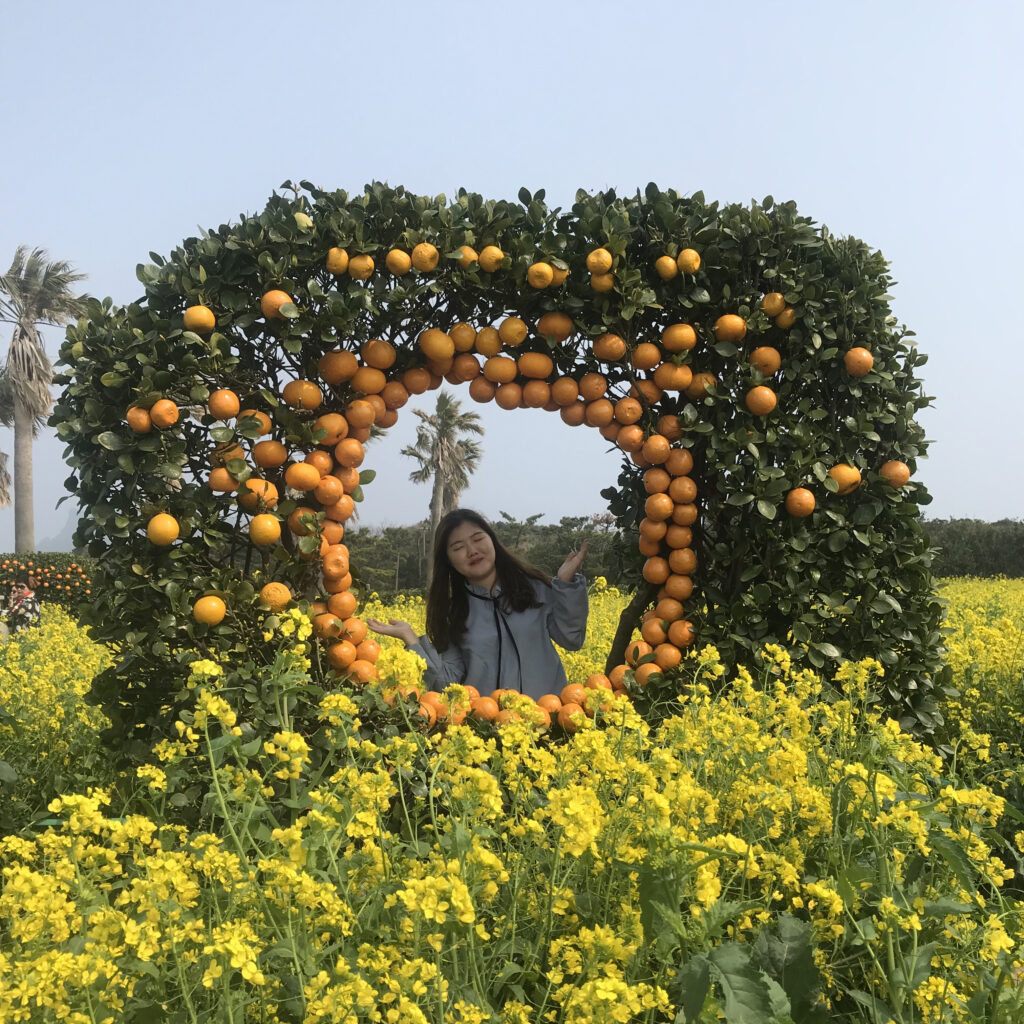 Fourth Year Student
BS in Chemistry from Sungshin Women's University, South Korea in 2017
MS in Chemistry from Hanyang University, South Korea in 2019
Major Project: Making Si-based Anode for fast charging Lithium-ion batteries
Email: hwang.599@osu-edu
Sam Mendez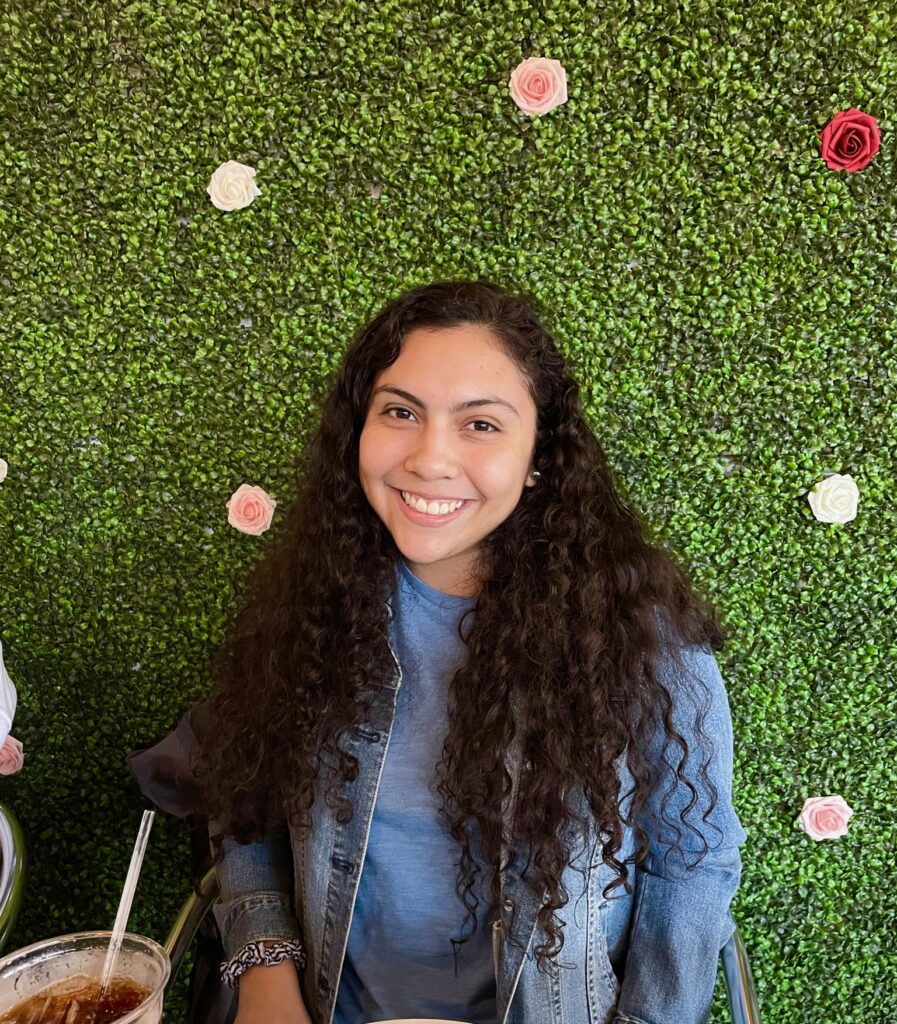 Fourth Year Student
GEM Fellow
BS in Mechanical Engineering from The University of Texas at Austin
Projects:
Nanostructured materials for high-energy density batteries
Binder investigation for high-capacity Si-based anodes
Email: mendez.144@osu.edu
Melissa Marx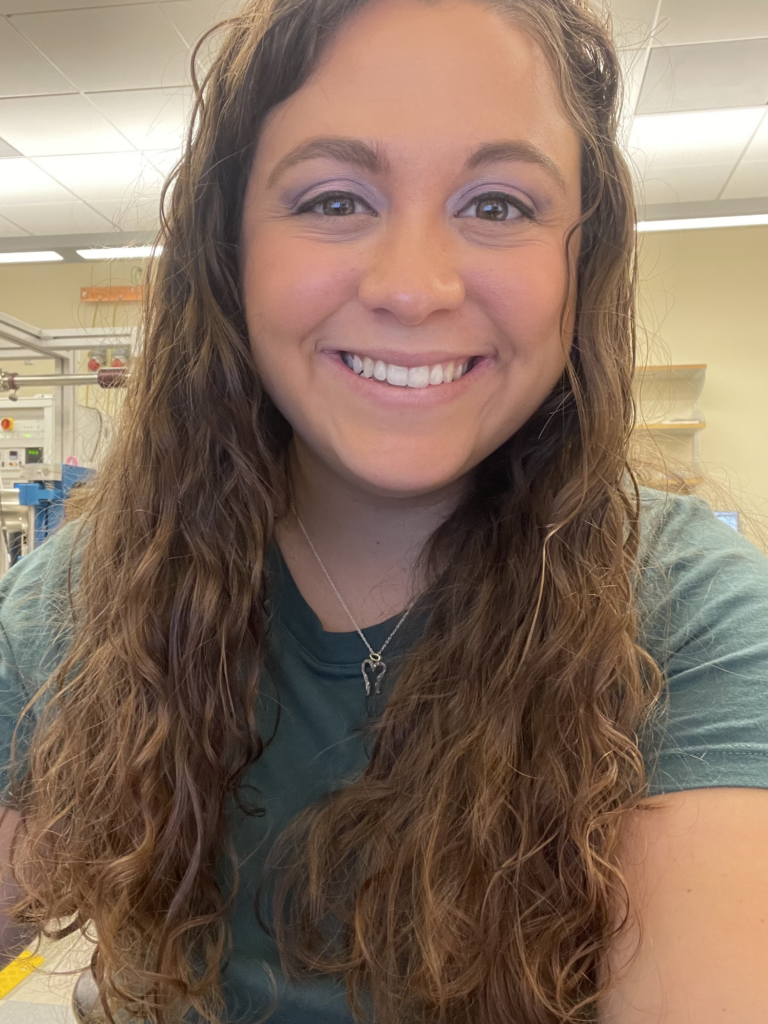 Sixth Year Student
BA in Chemistry from Alfred University with minors in Mathematics and Economics (2018)
Major Projects:
1.Determining the mechanistic pathway of CO2 reduction using spectroscopic techniques
2. NAP-XPS (Near Ambient Pressure X-Ray Photoelectron Spectroscopy) Teaching Assistant (2020-present)
Email: marx.82@osu.edu
Zhihao Cui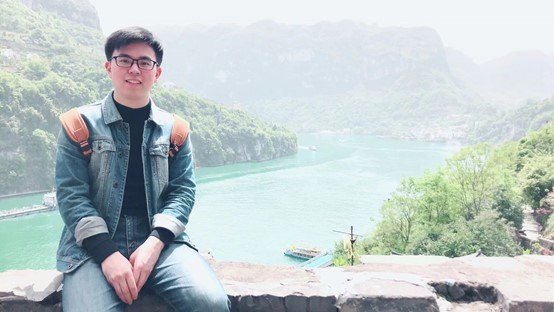 Fifth Year Student
BS in Material Chemistry from Lanzhou University, China
MS in Material Physics and Chemistry from Wuhan University, China
Major projects:
Using rotating ring-disc electrode (RRDE) to study kinetics of electroreduction
Grand-canonical Density Functional Theory (GC-DFT) based computational methods in electrochemistry
Email: cui.591@osu.edu
Maddie Palardy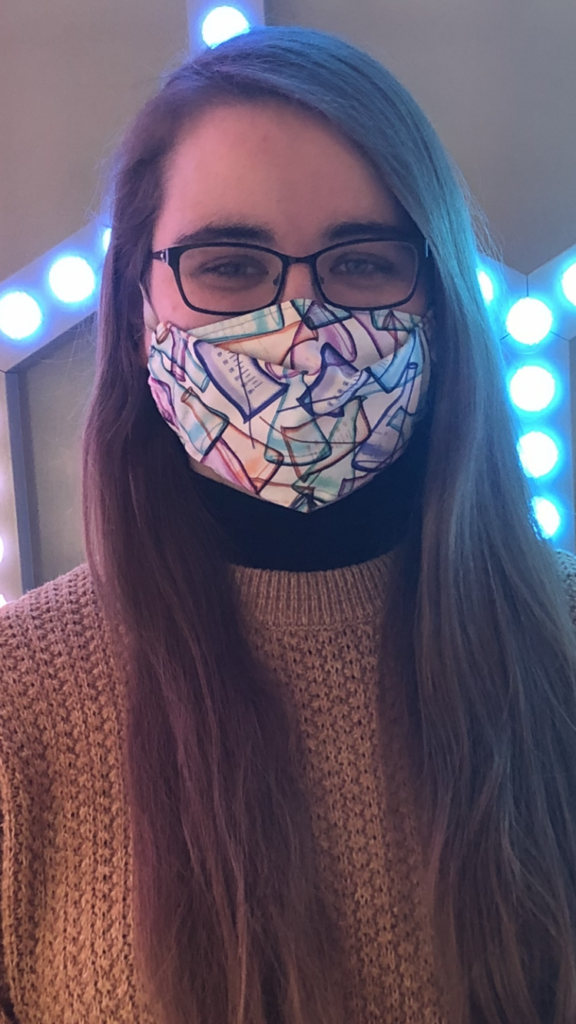 Third Year Student
BS in Chemistry from University of Maryland, College Park 2020.
Project: CO2 Reduction
Fun Facts: I spent my first two years of undergrad at a community college, I was an ORISE Fellow at the FDA, and I enjoy baking and reading in my spare time.
Email: palardy.8@osu.edu
Dustin Pigg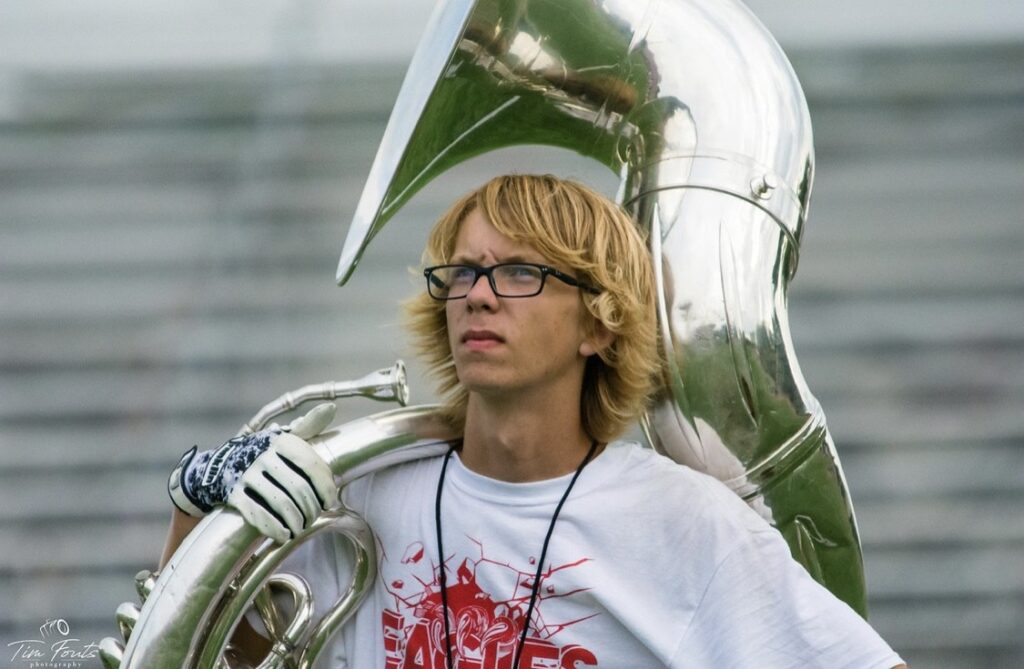 Project: NMR
Email: pigg.23@osu.edu
Albert Wang
Project:
Email: wang.16503@osu.edu
Kate Ko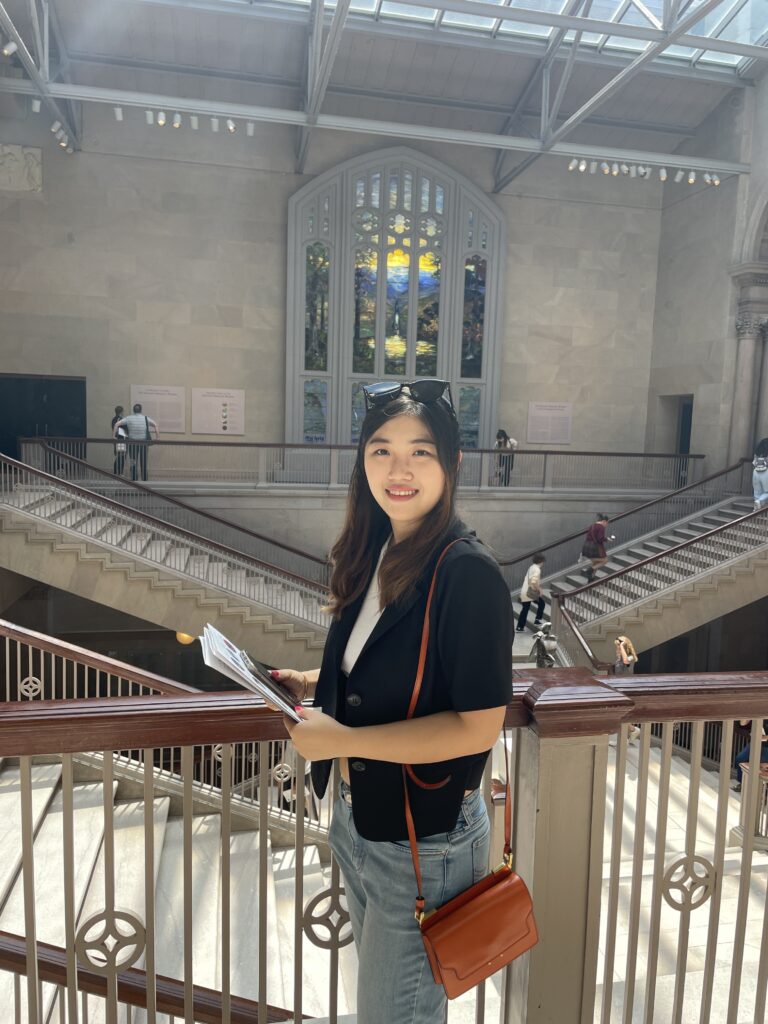 Major: Chemistry
Project: Synthesizing hybrid and individual halide perovskites for solar cell efficiency
Fun Facts: Originally from Korea and a senior at OSU
Email: ko.352@osu.edu
Fanqi Meng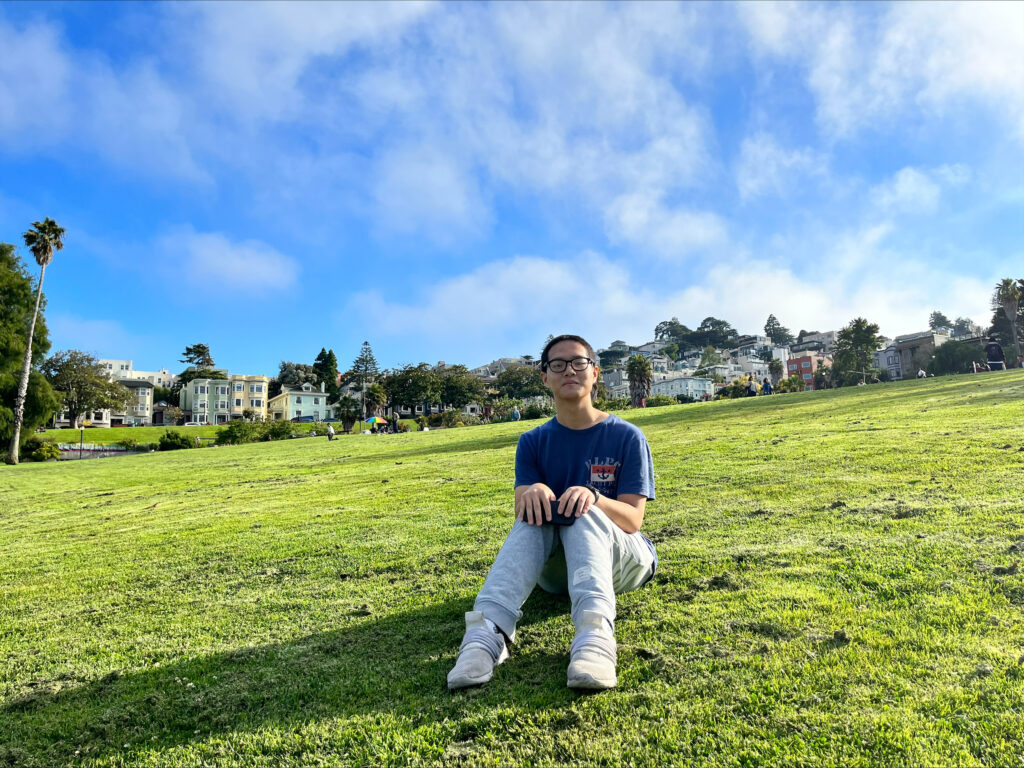 Major: MSE (Material Science and Engineering)
Project: Battery Team
Fun Facts: I love skiing and I am in the OSU skiing and snowboarding group. Sophomore at OSU
Email: meng.657@osu.edu
Dr. Daniel Lyons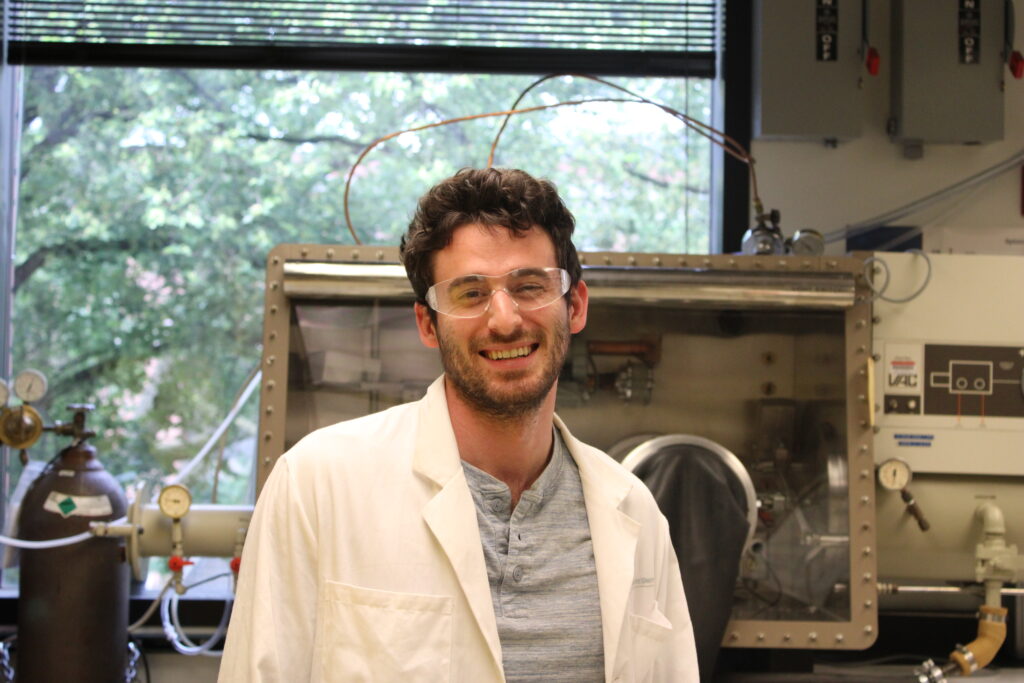 Dr. Fen Zhang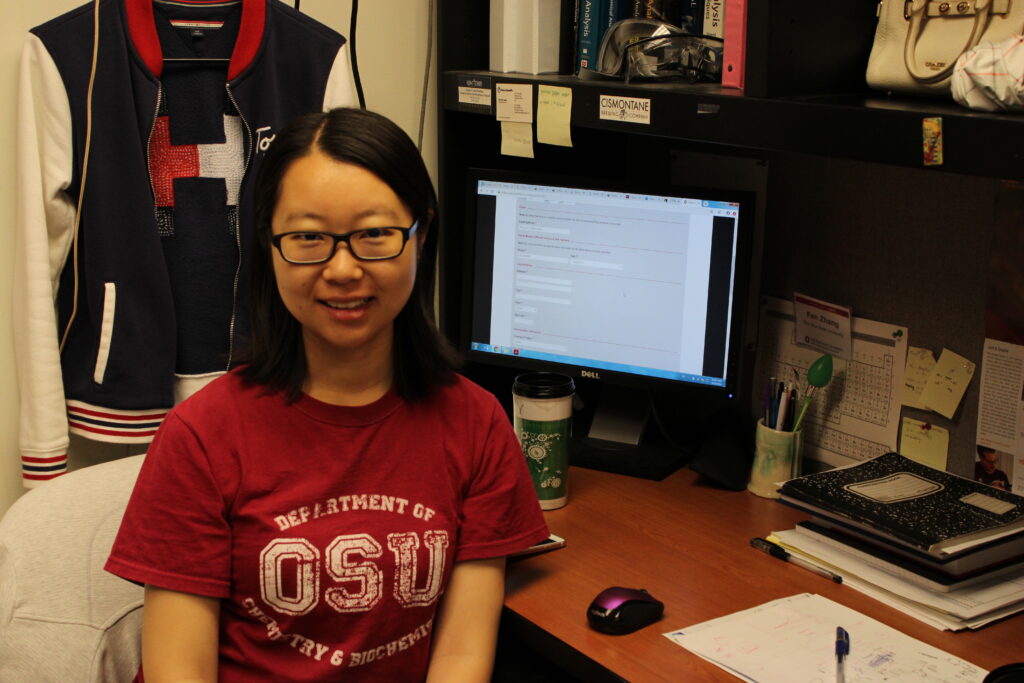 Chamathka Dehiwala Liyanage MS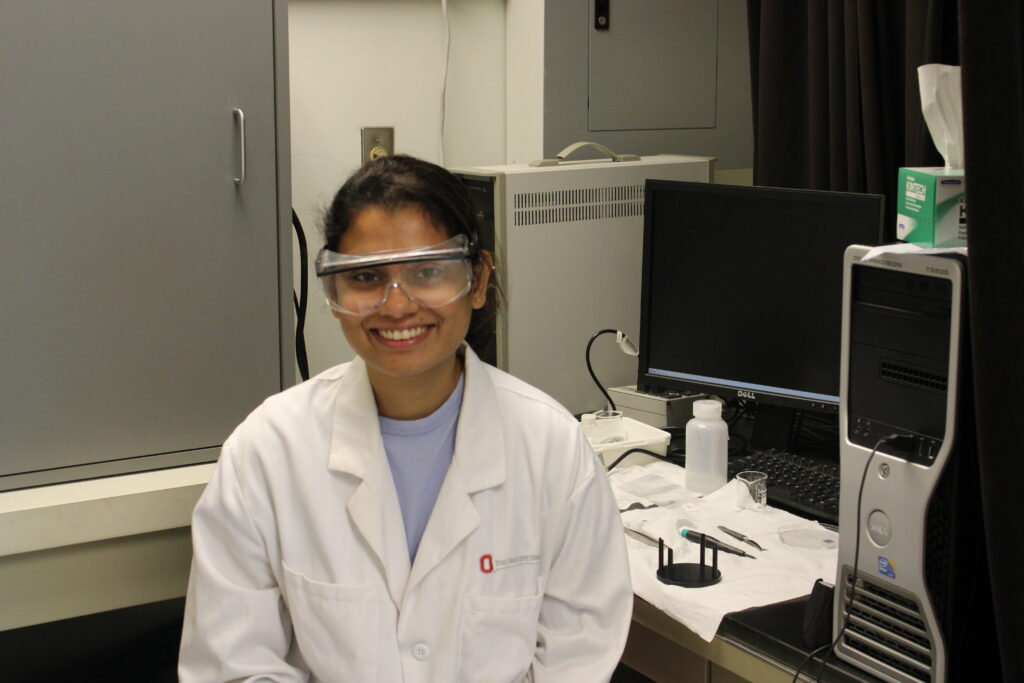 Chris Bernard MS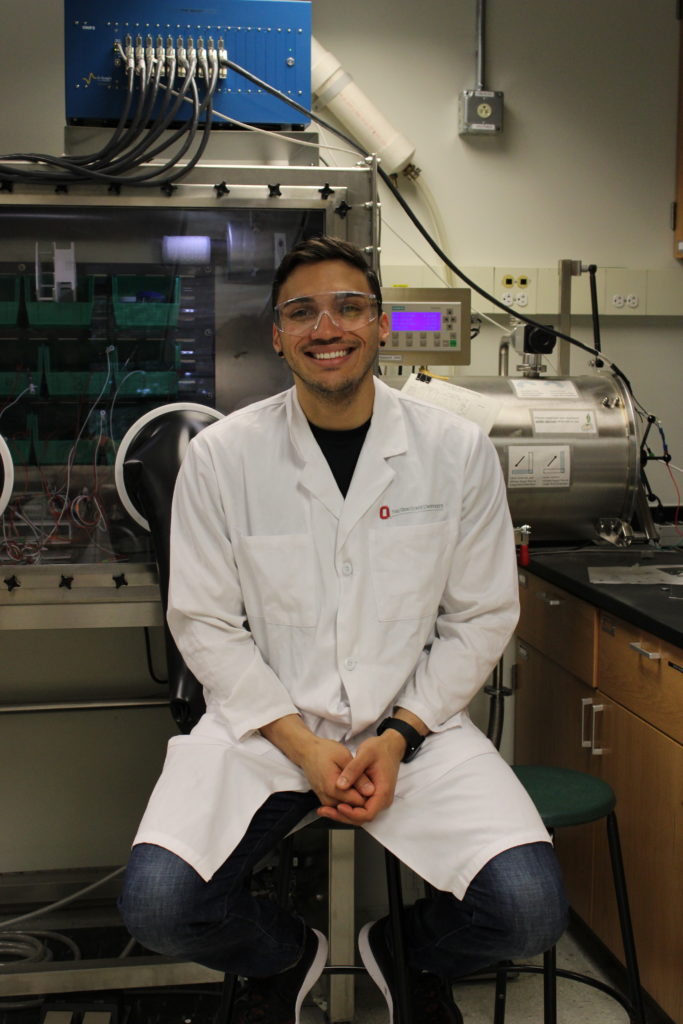 Julen Bascaran MS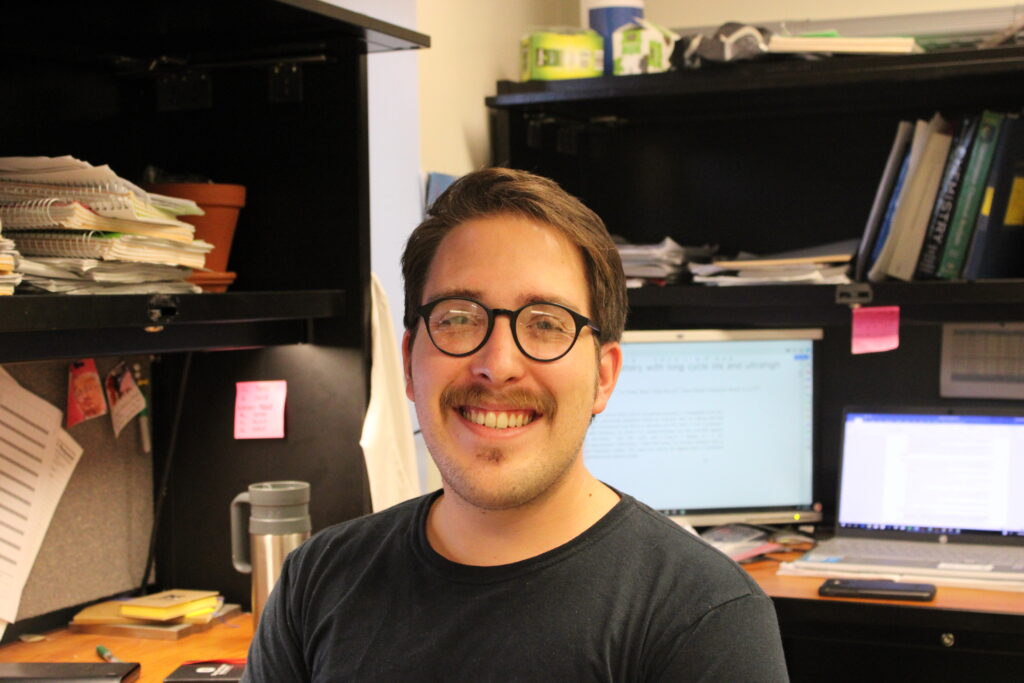 Dr. Pam Smecellat – Postdoc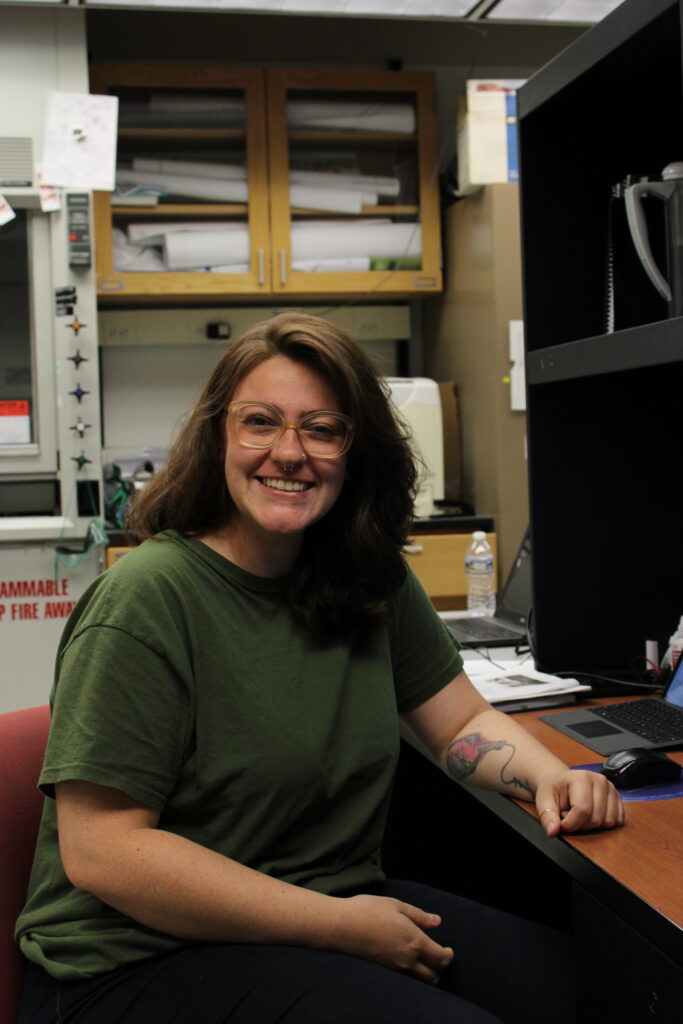 Dr. Danny Liu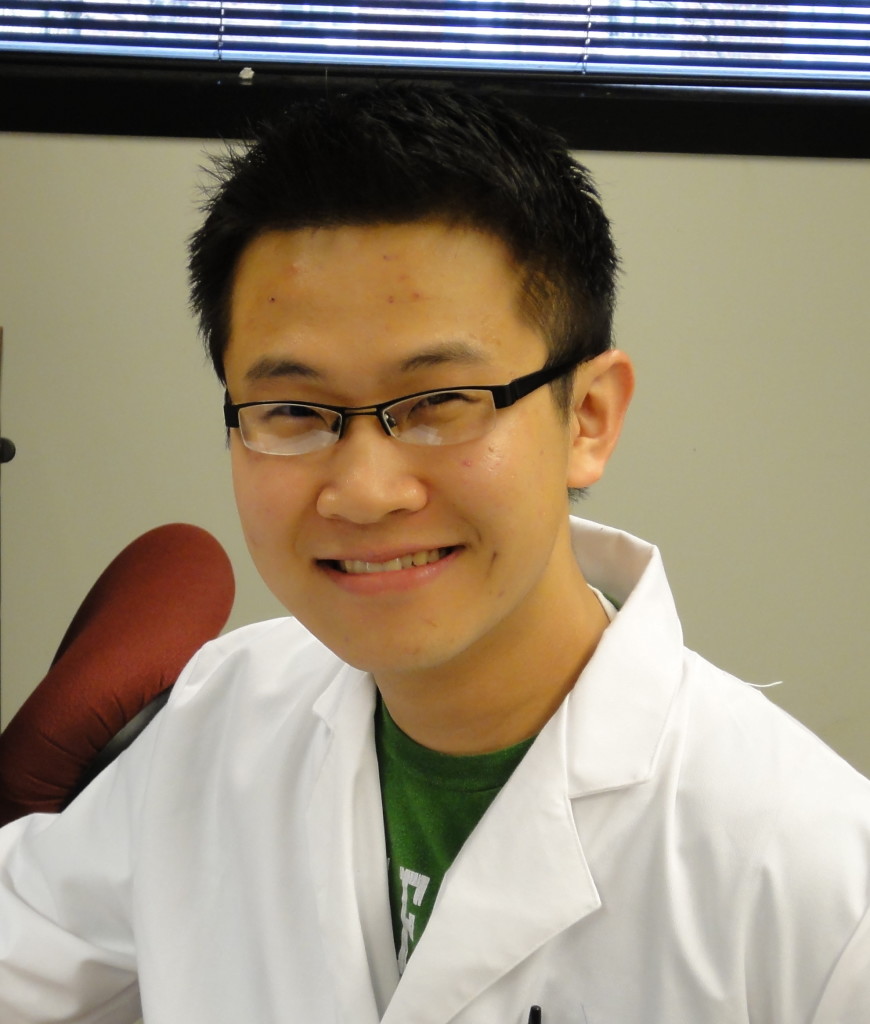 Dr. Eric Coleman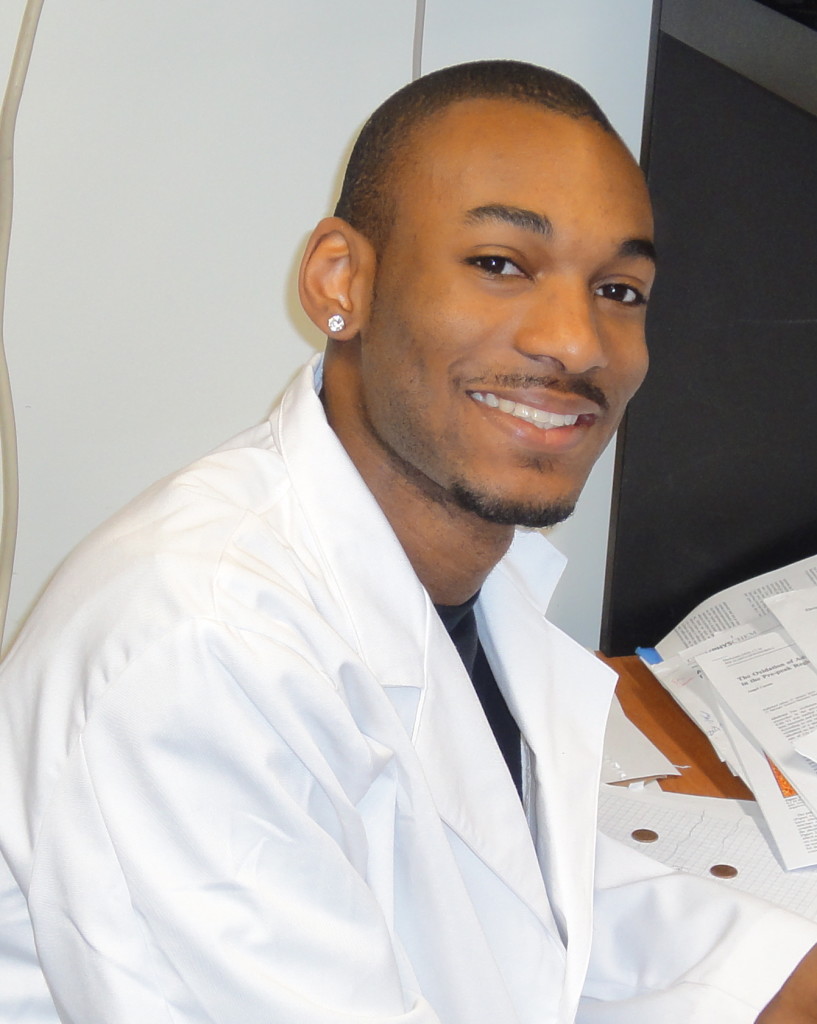 Katie Muhlenkamp MS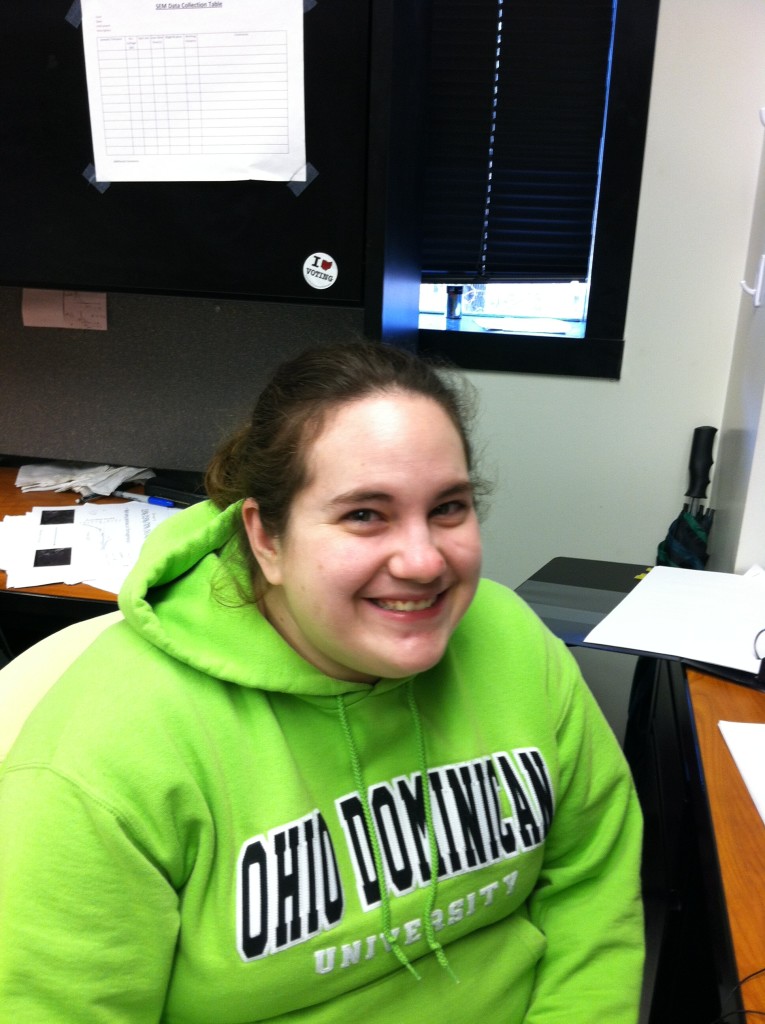 Dr. Josh Billy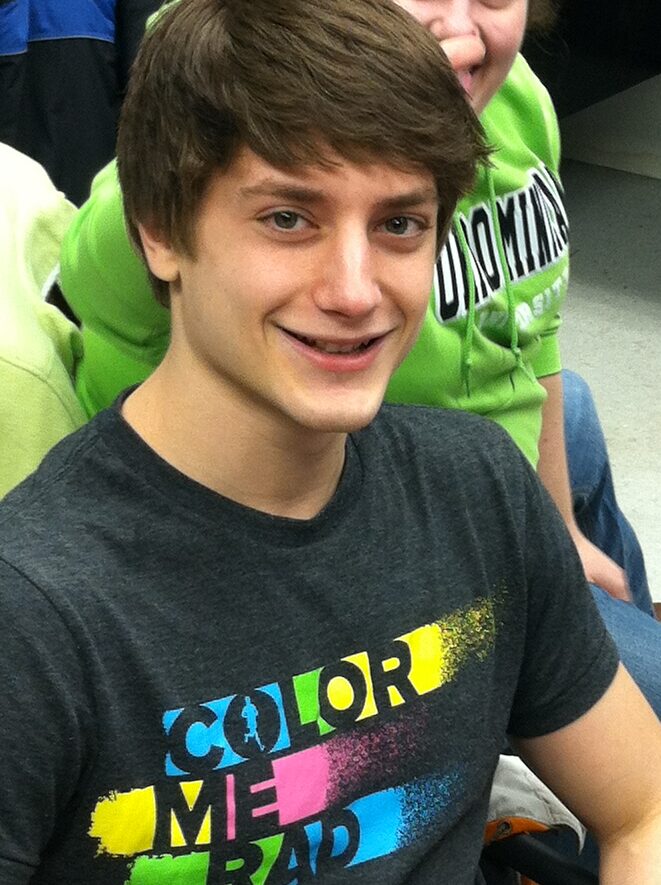 Dr. Jennifer Black- Postdoc (2011-2013)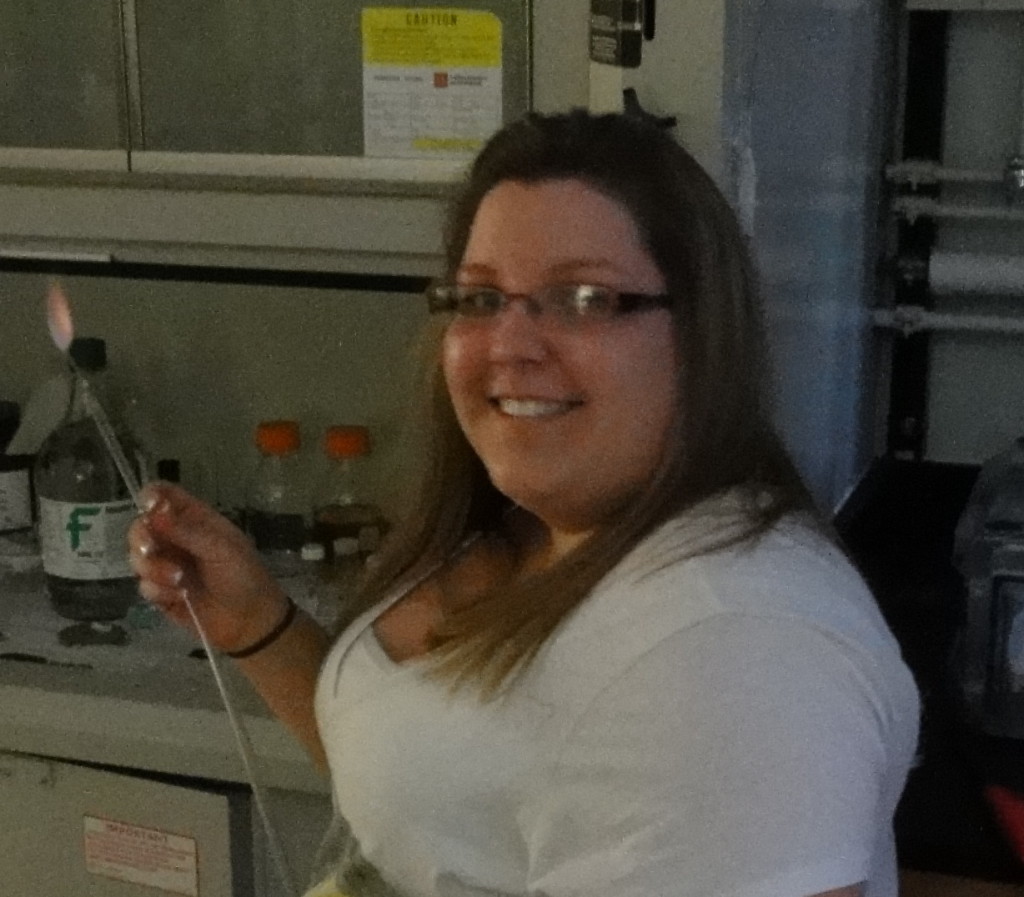 Heewon Choi MS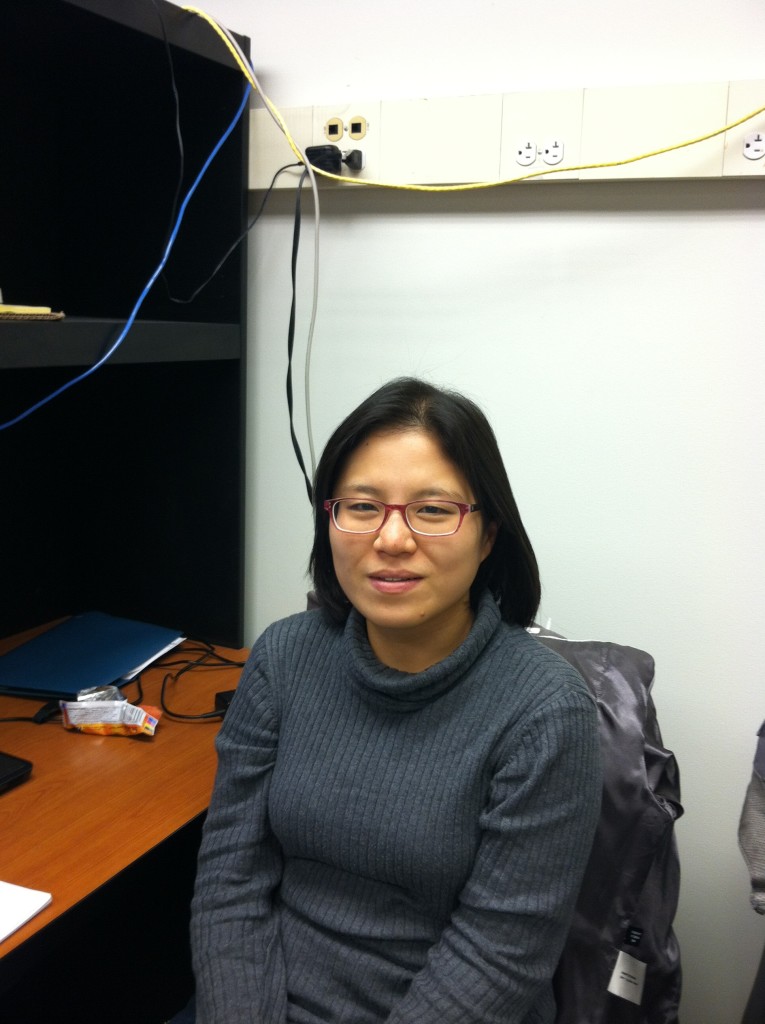 Raffeal Bennett MS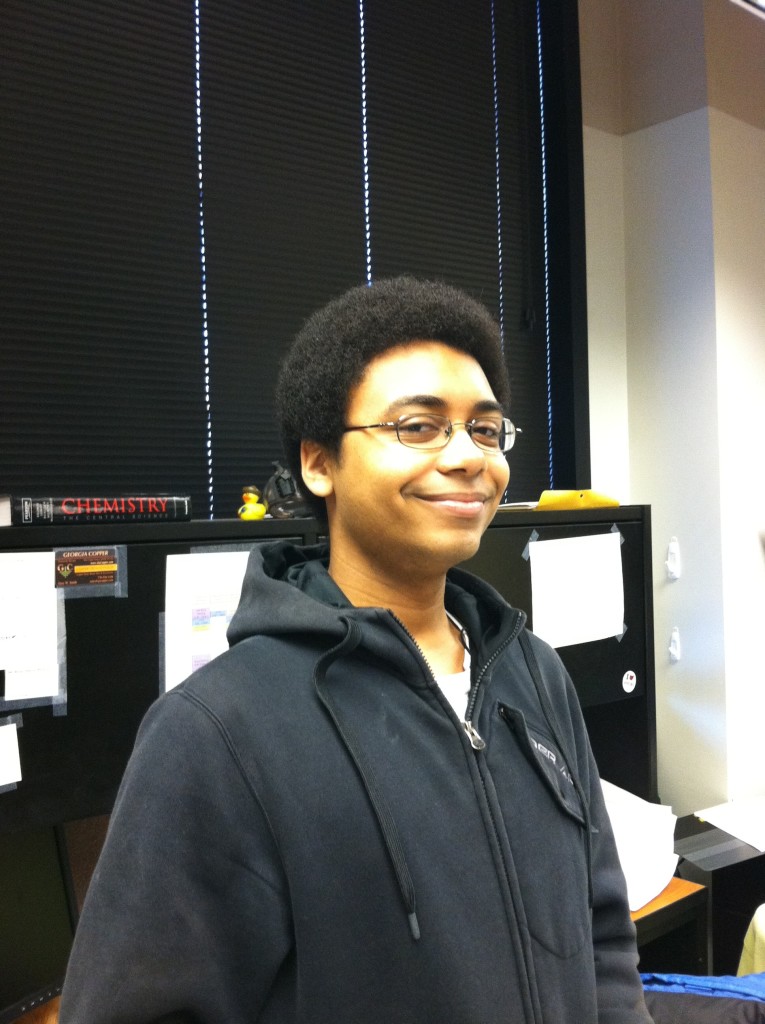 Jared Steed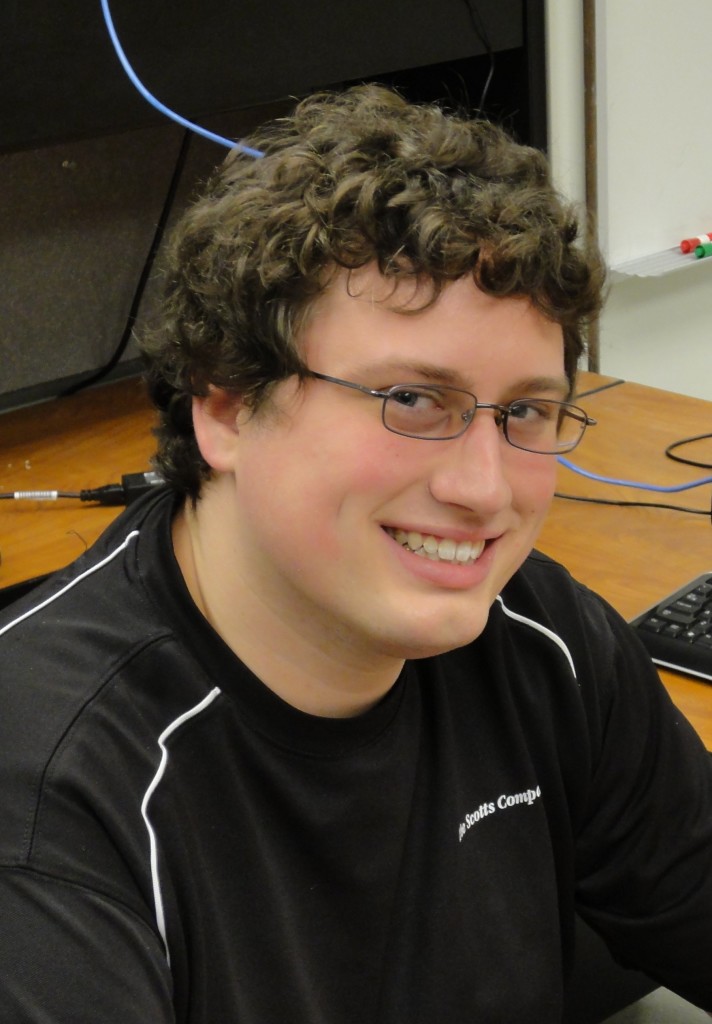 Anna Lisa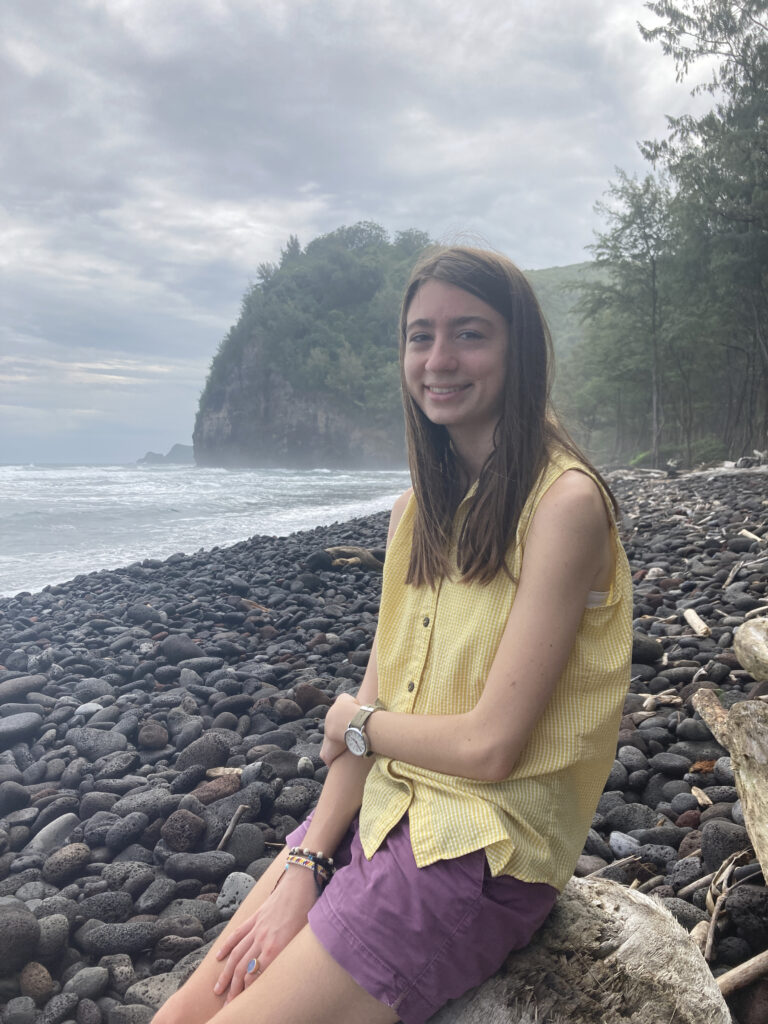 Ben Charnay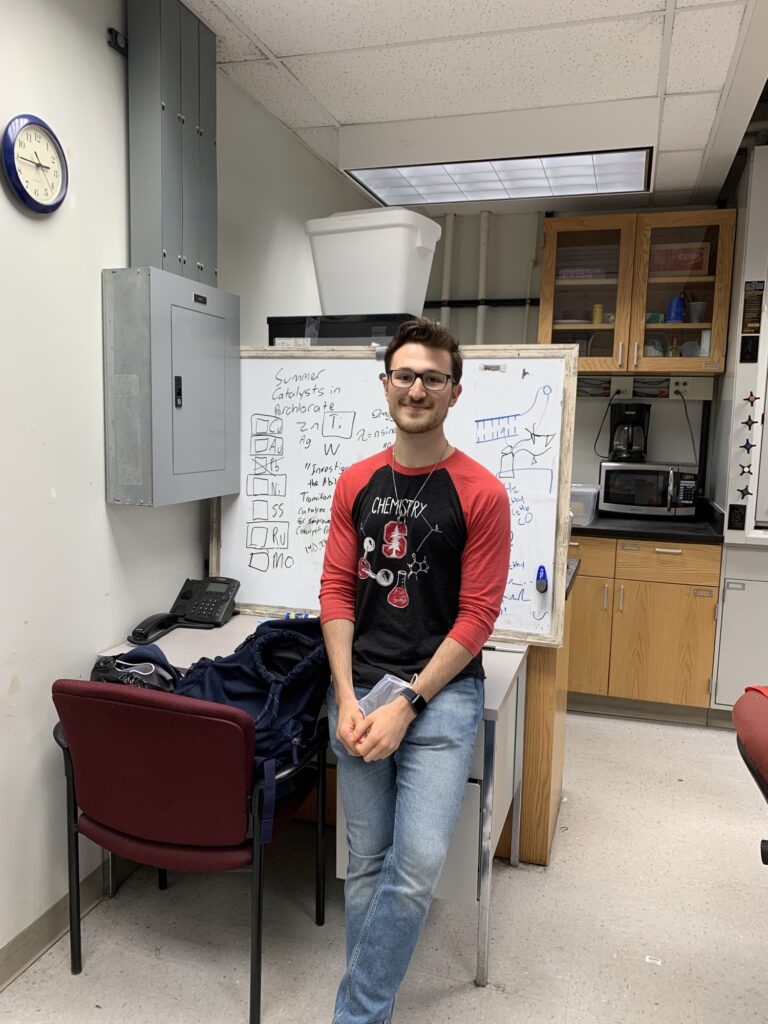 David Raufman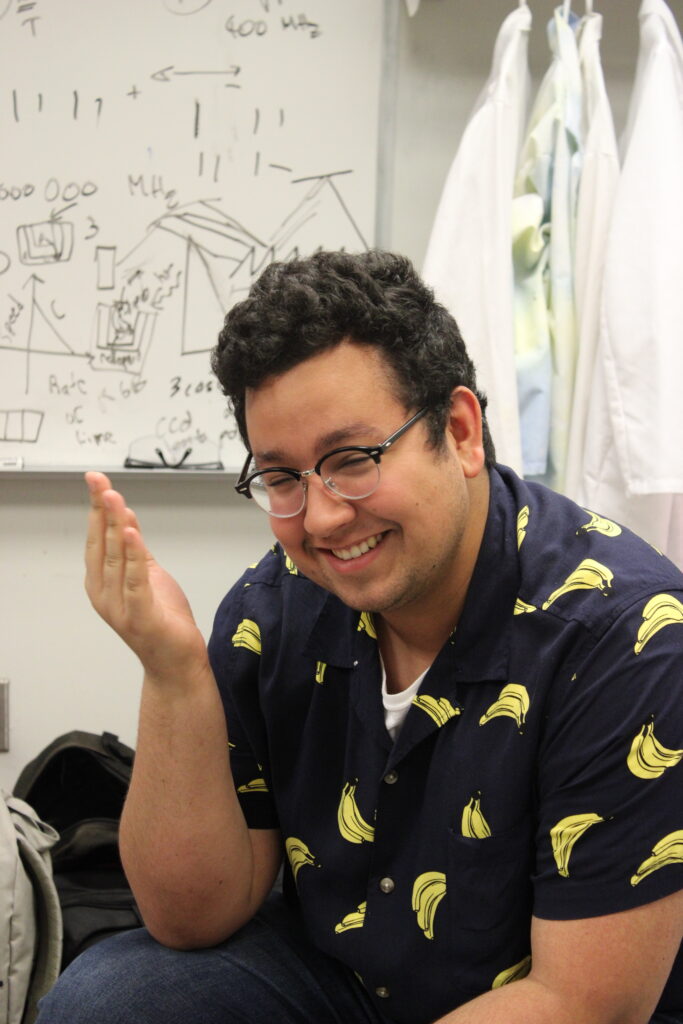 Nick Mrachek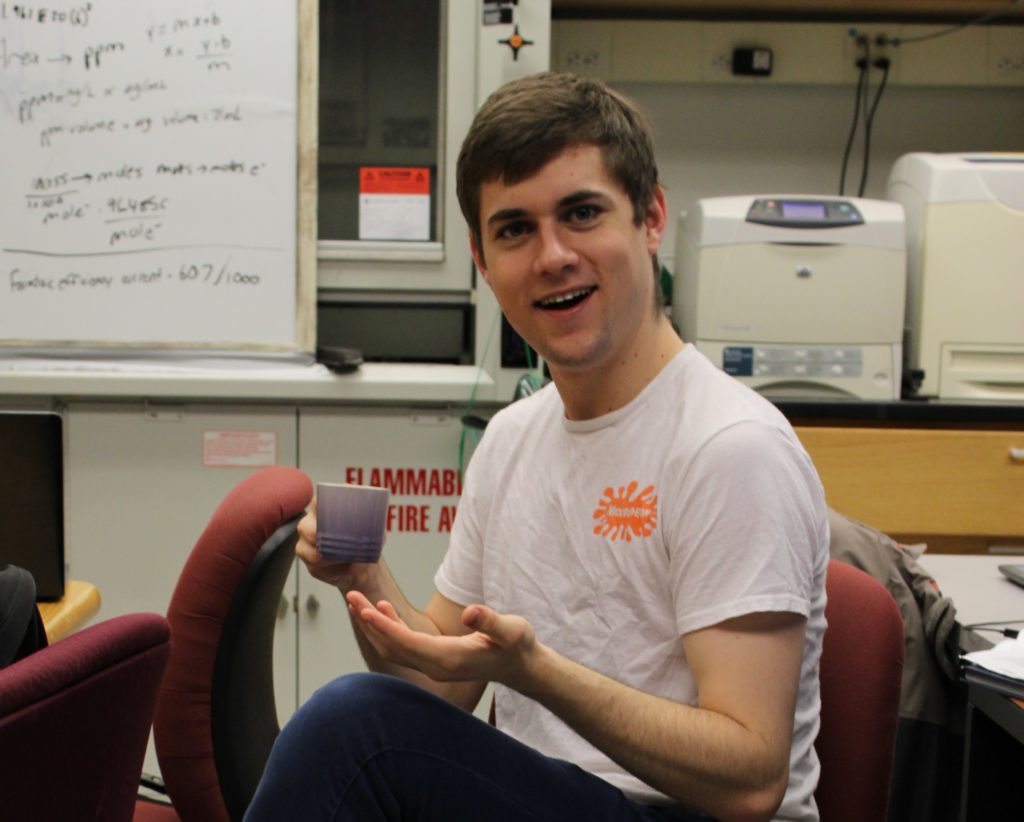 Joey Palazzo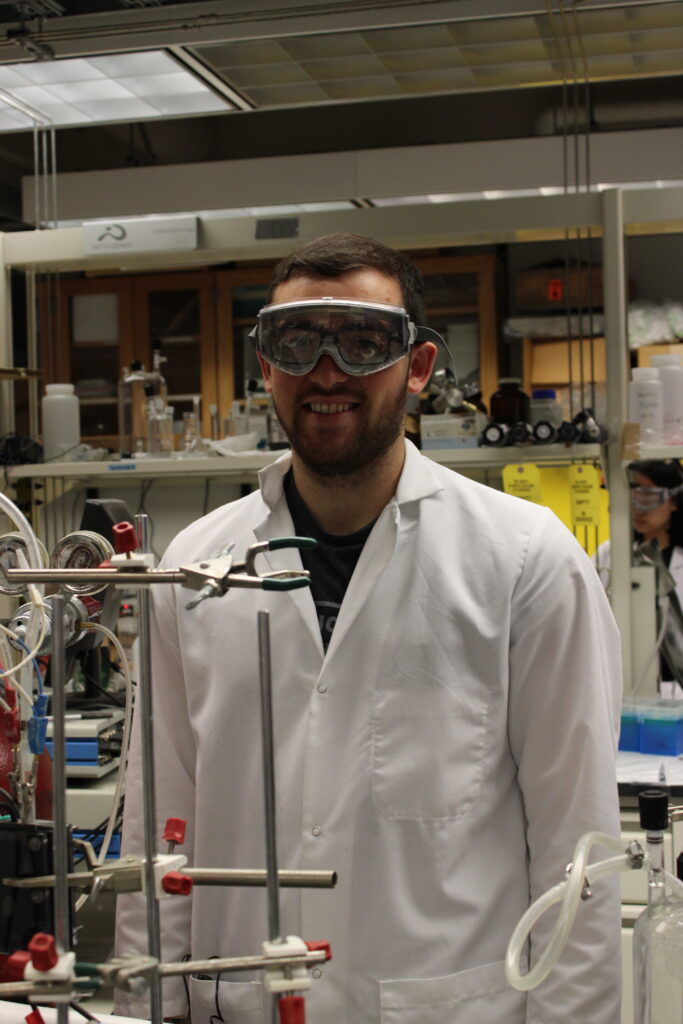 Veronica Feng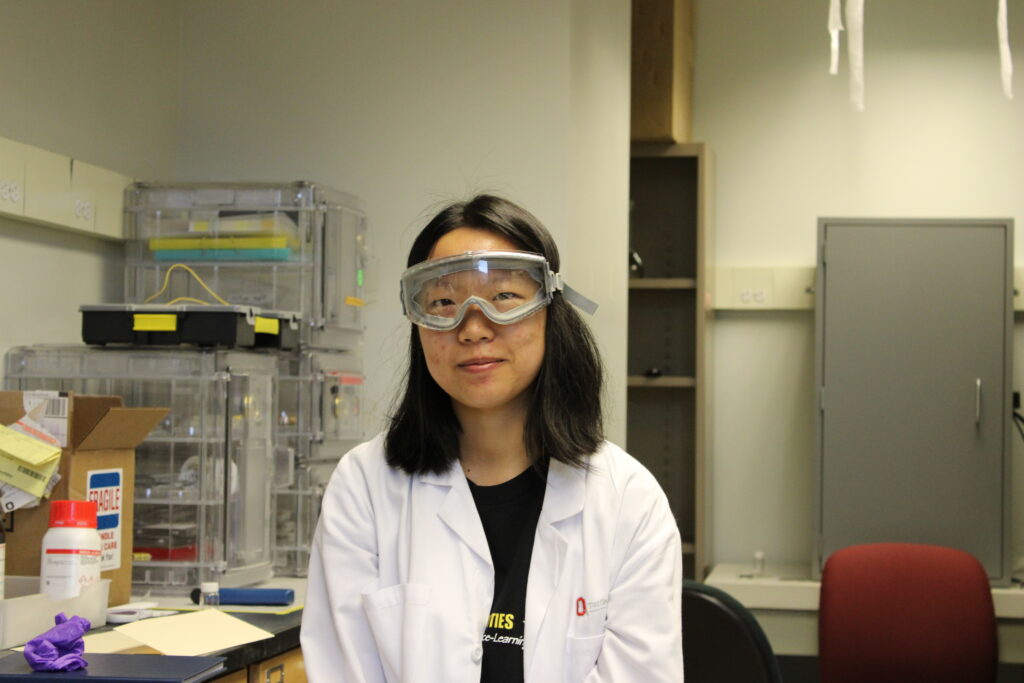 Sean Byrne
Undergraduate student (2014)
Nicholas Bashian
Undergraduate student (2014 )
Alyssa Sherry
Undergraduate Researcher (2013-2014)
Bryan Rosales
Undergraduate Researcher (2013)
Ann Li
Undergraduate Researcher (2012-2013)
Rakay Kin
Research Assistant (2013-2014)
Kristina Corcoran
Research Assistant (2013-2014)
Jamesha Ford
Undergraduate Researcher (2013)
Adam Pridgen
Undergraduate Researcher (2012-2014)
Chibuokem Amuneke-Nze
Undergraduate Researcher (2011-2013)
Amy Casaday
Research Assistant (2012-2013)
Alexander Gibson
Undergraduate Researcher (2011-2012)
Haneul Lee
Undergraduate Researcher (2011-2012)
Kwan Leung
Undergraduate student (2011)