December 20, 2017: Undergraduate student Ruojing Peng joins our group. Welcome, Ruojing!
December 14, 2017: Samragni Banerjee officially joins our group as our first graduate student!
November 8, 2017: Our group participated in the outreach event called Breakfast of Science Champions. During this event, middle school students from Columbus City Schools came to the Ohio State University for a day of hands-on science activities. Some of them came to our lab to learn about quantum chemistry! Check out some photos.
October 26, 2017: Our collaborator Andreas Copan from the Center for Computational Quantum Chemistry (UGA) is visiting our group for the next two weeks. Welcome, Andreas!
October 22, 2017: Undergraduate student Brennon Shanks joins our group. Welcome, Brennon!
September 25, 2017: Our newly renovated student office is ready for our students! Check out some pictures of our student space here.
September 7, 2017: Alex gave a presentation for the first-year graduate students about his past research and the new research projects in our lab.
August 29, 2017: Undergraduate student Srikar Mylavarapu joins our group. Welcome!
August 28, 2017: Graduate students Remy Lalisse and Samragni Banerjee join our group for a rotation. Welcome!
August 2, 2017: Alex gave an invited talk at the workshop on coupled cluster theory in Telluride, CO.
June 22, 2017: Alex's new paper on time-dependent perturbation theory with matrix product state reference wavefunctions just came out in JCP.
June 14, 2017: Our new paper about the Psi4 quantum chemistry program is now available online. Check it out!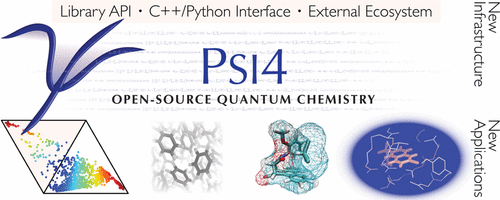 June 12, 2017: Our group's web page has been created!